Thank you for visiting our website


MDSS Technologies LLC is a certified Minority Business Enterprise (MBE) company that provides products and services to the Federal Agencies, the States, and the private sector markets.

Contract Vehicles:

Department Defense: DLA MARITIME PUGET SOUND; Contract #: SPMYM2-16-A-0011 Abrasive Products

General Services Administration (GSA):50 to 120 GSA PO Contracts since 2010 for hard-to-find parts and equipment. Click here to order or for more details.

State of Maryland: Master Contractor for the Maryland Consulting and Technology Services + (CATS +) Program. CONSULTING AND TECHNICAL SERVICES + (CATS+) PROJECT NO. 060B2490023. We provide Information Technology (IT) and business process consulting services to the State of Maryland.

We provide high quality, cost-effective products or services to our customers and establish a solid relationship with them based on mutual trust.

MDSS Technologies is proud to serve men and women and the armed forces by helping them to be better prepared in the battle field.



In addition, we provide the following training:


Lean Six Sigma Green Belt Training

Green Belt Training Schedule

Lean Six Sigma Black Belt Training

Black Belt Training Schedule

Services


Information Technology Consulting Services The IT Management Consulting Services include any of the following types of services: IT enterprise architecture, systems review for architectural consistency, strategic planning assistance, project management services, and risk assessment analysis.



A company to watch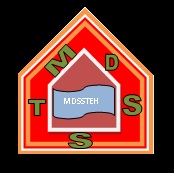 A company to keep

Secure Shopping